Last update: Aug 26, 2019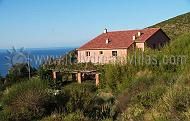 Area: Liguria
Number of people: 11
Number of bedrooms: 6
Number of bathrooms: 6
Weekly prices: from 2.980,00 € to 5.360,00 €
Vallesanta is a lovely farmhouse situated in a beautiful position with glorious views onto the Gulf of Levanto. The area is a beautiful one and adjoins the "Cinque Terre", well known for its wines and 5 small fishing villages.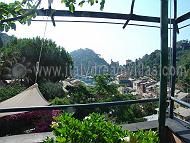 Area: Liguria
Number of people: 11
Number of bedrooms: 7
Number of bathrooms: 4
Weekly prices: from 5.910,00 € to 5.910,00 €
The property is situated in a unique position overlooking the village, the harbour and the surrounding mountains. Villa Portofino was restored around an olive tree and furnished to a very high standard by a very famous Italian architect.