Last update: Jan 24, 2022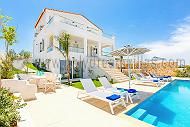 Area: Villas Greece
Number of people: 12
Number of bedrooms: 6
Number of bathrooms: 6
Weekly prices: from 1.736,00 € to 4.620,00 €
Villa Achilles combines throughout its three floors and 288 sqm an elegant holiday living, matched with peerless luxury and style. With a private pool and kid's pool, jacuzzi and a beautiful garden, it is not an exaggeration to say, this villa has it all!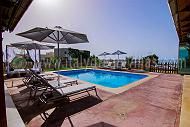 Area: Villas Greece
Number of people: 14
Number of bedrooms: 6
Number of bathrooms: 6
Weekly prices: from 2.233,00 € to 2.233,00 €
Villa Icaro is a beautiful new and totally restored six bedroom villa, with private pool and gorgeous sea views some 10 kilometer east of Rethymno next to the beach and in short walking distance to taverns and supermarkets.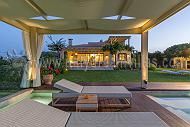 Area: Villas Greece
Number of people: 6
Number of bedrooms: 3
Number of bathrooms: 2
Weekly prices: from 3.087,00 € to 6.027,00 €
Beautiful Villa Olimpia is a three bedroom holiday home with private pool, situated in a quiet area near the village of Kolymbari.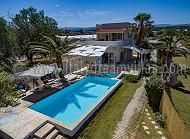 Area: Villas Greece
Number of people: 8
Number of bedrooms: 4
Number of bathrooms: 3
Weekly prices: from 1.351,00 € to 3.276,00 €
Villa Sand is located right on the beach of Sfakaki area in Rethymno town. A unique villa built on a land of 1000 sqm, surrounded by palm trees, with a spacious swimming pool of 45 sqm.