Last update: Oct 23, 2021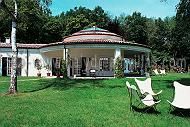 Area: Lakes
Number of people: 12
Number of bedrooms: 6
Number of bathrooms: 5
Weekly prices: from 4.980,00 € to 6.980,00 €
This property is situated on the western side of Lake Maggiore in the beautiful park of "Lagoni di Mercurago". A famous architect designed and built Casa Eolo in the 1960's, and it has recently been restored and refurbished in a modern style.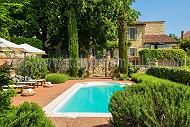 Area: Lakes
Number of people: 10
Number of bedrooms: 4
Number of bathrooms: 6
Weekly prices: from 2.490,00 € to 3.995,00 €
Villa Tartufina is located Cella Monte, a small medieval town perched on one of the many ridges of the territory of Monferrato, in Piedmont region. The villa is a semi detached house with the rectory and is however completely independent. Furnished with elegance and essentiality, it offers unforgettable moments.